Do you like working with people and helping in your community?
Do you want simple tools and techniques to make activities inclusive to a range of abilities?
Would you like to supplement your resume by having a better understanding of the intersection of arts and health?
This course provides key insights into the relationship between health and engagement in the arts and recreation. Build your foundation in art and health education, and expand your knowledge of how artistic pursuits can enrich the quality of life for people of all abilities. With this introductory course, become a more effective facilitator of movement activities geared towards a variety of populations. Establish your dedication to providing immersive activities that maximize physical and mental health.
The Community in Motion Facilitator or Wellness & Movement Facilitator course will equip participants with the specialized knowledge and skills to begin leading small group Wellness & Movement activities. Participants will also unlock access to content in ComMotion's resource library, including lesson plans, instructional videos, playlists, and more.
Why earn a Facilitator Certificate?
Numerous studies have shown that the power of dance & movement produces a wide variety of health and wellness benefits. Make a positive impact on your community by sharing the joy of movement, and equip yourself with the tools to assist with inclusive instruction for groups of diverse ages and abilities.
Course Content Includes:
Health Benefits of the Arts
Disability etiquette and awareness
Universal design for learning
Value of inclusive/multimedia/multi-sensory programs
How to adapt for different abilities
Interactive sessions
This project was supported by the North Carolina Arts Council, a division of the Department of Natural and Cultural Resources.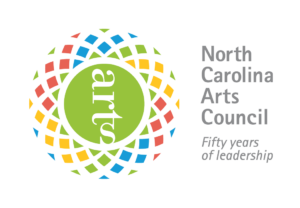 This project is supported in part by the National Endowment for the Arts.