The Story of ComMotion
ComMotion was founded in 2018 by a cancer survivor and disabled veteran who found health and happiness through learning to dance and wanted to give that same opportunity to others in need. The organization has been steadily growing and since 2018 has taught hundreds of movement programs for more than 30,000 people of all ages and abilities, including military veterans, cancer survivors, seniors, kids, and people with disabilities. We have had students from preschool age to over 100 years old, and with a wide range of physical and cognitive abilities.
ComMotion is a 501(c)3 non-profit organization based in North Carolina.
We teach in-person and online classes across the country.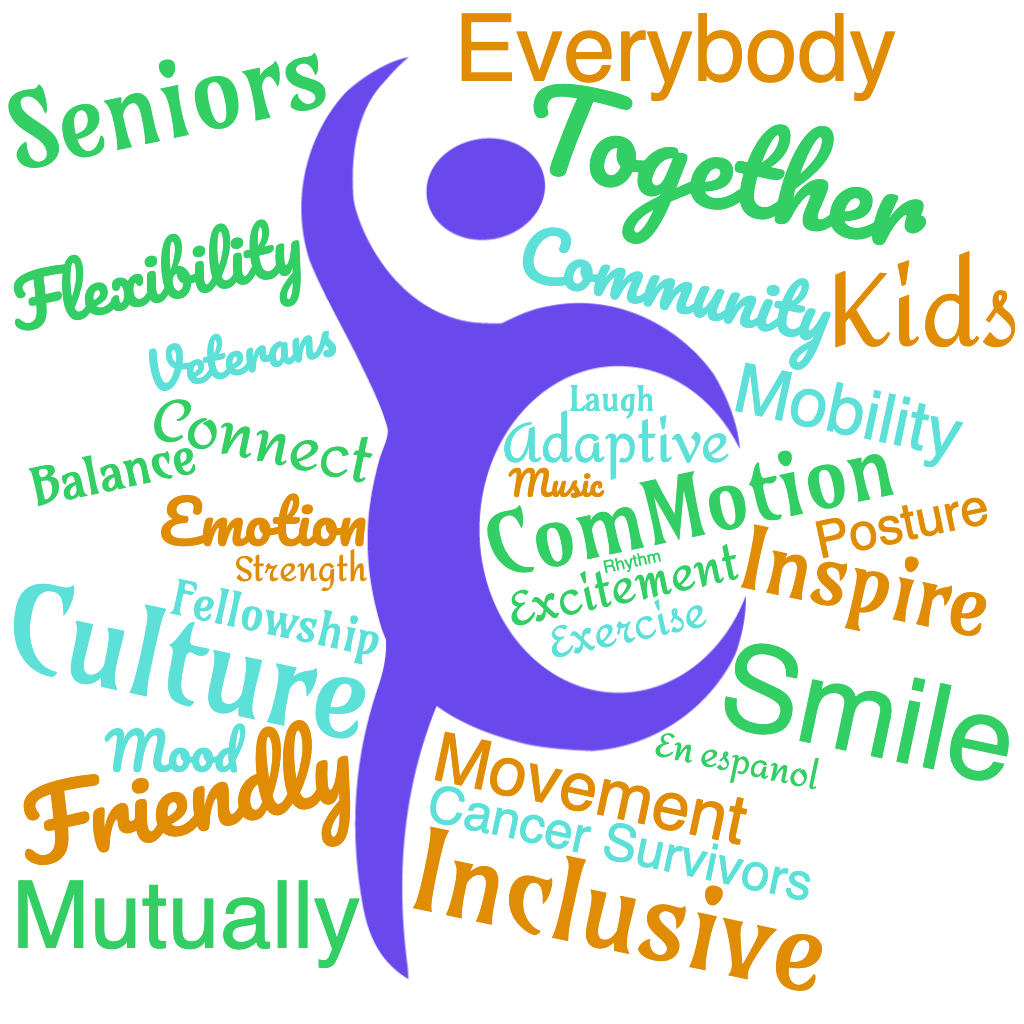 WHY DANCE?
Dance and movement have been proven in numerous studies to have a variety of health and wellness benefits: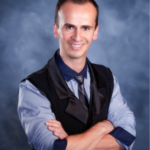 Andre Avila
Artistic Director
My passion is to make dance and integrative arts programs accessible to everyone. I am the owner of Rhythm Journey NC and an instructor for Wake Tech, the American Dance Festival's Parkinson's Movement Initiative, and the Osher Lifelong Learning Institute at Duke University.  I am certified to teach the American Dance Wheels Foundation Wheel One Bronze wheelchair ballroom syllabus, a National Exercise Trainers Association Pilates Mat Instructor and Senior Fitness Specialist, a Certified Adaptive Sports Coach, and a Dance for PD Stanley J. Wertheimer Fellow, and I have received special training in audio description for the visually impaired.  As the Artistic Director of ComMotion, my focus is to create adaptive and inclusive programs designed to improve the well-being of the participants. My journey with the arts started in my birthplace of Bogotá, Colombia where my ballet, jazz, and tap training began at the age of eight. Later, I expanded my repertoire to include South American folkdance and traditional Latin social dances. Training in rhythm and smooth ballroom dance began when I moved to the US in 2003. Since that time, I have taught and competed professionally with studios in Las Vegas, New York, Massachusetts, and North Carolina, specializing in rhythm and smooth ballroom with additional proficiencies in Argentine Tango, West Coast Swing, Hustle, Kizomba, and Flamenco.
Rachel Palermo
Social Worker
Rachel Palermo is a Licensed Clinical Social Worker from Lake Charles, Louisiana. Rachel earned her undergraduate degree in Psychology at McNeese State University in 2017 and her Master's degree in Social Work from The University of Memphis in 2019. She has experience working with children, adolescents, and adults in both in-patient and out-patient settings. Rachel completed her clinical training at The Pediatric Center and Oceans Behavioral Hospital. This experience enriched her clinical skills in individual and group therapy while working with diverse populations. Rachel enjoys using somatic movement in her therapeutic practice. She believes engaging the mind/ body connection is essential for healing. Outside of her time working, Rachel enjoys connecting to family and friends, bike riding, and long walks with her dog, Oliver.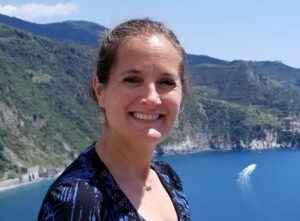 Sandi Painter
Social Worker
Sandi Painter has been a Licensed Clinical Social Worker since 2009. She has over 25 years of experience working in high volume human service environments, including 13 years as a therapist in women's health clinics. Her therapy approach is primarily based in Bowen Family Systems Theory, and also uses cognitive behavioral therapy and mindfulness practices. As a young adult, she learned to dance by participating in a community based African Caribbean dance company for almost 10 years, and found it therapeutic and fun! She enjoys participating in and sharing the gift of music and dance when given the opportunity. When she is not working, she enjoys traveling and spending time with her family, friends, and in nature.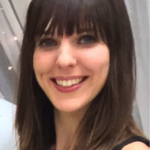 Rachel Ehtesham
Instructor
Rachel fell in love with ballroom during a high school swing dance class. Her dance training continued at UNC-Chapel Hill, where she also received her Bachelor's degree in Psychology. Rachel taught at A Step to Gold International Ballroom for 5 years. As an instructor for ComMotion since 2016, she loves seeing the joy that dancing brings to the lives of new dancers.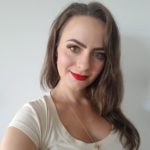 Katherine Hayes
Instructor
Katherine Hayes, owner of Adore Real Talent, started her journey with two specific songs: "Mambo Number 5" by Lou Bega and "Prawy do lewego" by Bregovic & Kayah in her Grandmother's kitchen at the age of 5.  She studied ballet, modern and jazz for 5 years and wanted to broaden her horizons and went on to explore belly dance, Bollywood, and finally, ballroom dance.  In 2014 she started teaching at Fred Astaire Dance Studio in Fairfax, Virginia. After teaching there for 3½ years, she started her own business and has taught independently ever since. She specializes in American Style Smooth and Rhythm along with Salsa, Hustle, and Argentine Tango. With her students she has performed many showcases and competitions, including Ohio Star Ball and Virginia State. In addition she has had great opportunities to perform at events such as the DC's Dancing with the Stars Gala for three consecutive years and won the Judges' Choice award twice.  Living in Raleigh, NC since 2017 she is excited to share her knowledge, joy and passion of ballroom dance with everyone she meets!
Monica Matthews
Instructor
My name is Monica and I love many kinds of dancing. I have been clogging for over 20 years. I also enjoy many different folk dances such as contra dancing, square dancing, scottish dancing, english dancing and social ballroom and partner dancing. My favorite way to exercise is to music so I am happy to share easily accessible musical dance exercise classes to a variety of abilities and ages. I have a background in elementary and special education.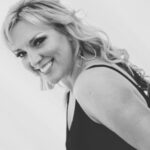 Carla Perkins
Instructor
A birthday gift and rhinestones – the launch of an obsession.  Well, more accurately the furthering of one.  It likely started with picking up a musical instrument around the age of three, continued through the typical early age dance classes, and expanded through a many years love affair with musical training and a strong affinity for Appalachian style clogging (it's loud, obnoxious, and fun – a perfect fit!) all enjoyed through her college years.  Enter the introduction to ballroom dancing (and all of its sparkles!) a few years later, and she was eternally hooked.  Carla thrives on challenges which are plentiful in the world of partner dancing – teaching novice dancers how to connect with their body and develop stronger agency over it and to connect with their partner for mutual success on the floor, developing students into confident performers and successful competitors (earning top student and top amateur couple titles), and continuing to acquire skill and knowledge in her own dancing through training with world champion coaches, performing with talented professional partners, and absorbing all things rhythmical movement whenever possible.  The most cherished reward from her efforts however is simply receiving the reflection of joy her students experience through the power of movement paired with the magic of music.
You'll often find her on the dancefloor at Danceformation, Inc. – otherwise she's occupied in her hair salon or snuggling with her fur babies.  She looks forward to dancing with you soon!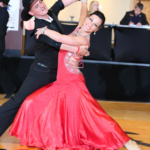 Racquel Reynolds
Instructor
Raquel Reynolds started dancing at the age of 3 with ballet, tap, jazz and hip hop. She transitioned over to ballroom, swing, latin and country western when she turned 19 as an amateur but went professional at the age of 22. After competing in ballroom, hustle and swing for a few years, she finally started teaching and eventually opened her own studio in 2006. In the studio setting, she trained wedding couples, social dancers, competitive dancers and even used her personal training certification for group fitness classes.  Her competitive career is quite extensive resulting in 6 World Championship titles in couples and line dance. She is currently one of three Superstar line dancers active in the United States. Other titles include top choreographer, open routine classic swing, Jack and Jill titles and strictly swing top wins as well. In addition to competing, she trains dancers around the country in line dance and provides custom choreography for showcase dances and competitive couples.  Currently, she has a home dance studio where she instructs a huge variety of dancers and trains for her own dancing as well.  She teaches 22 styles of dance in this location. She lives with her husband and his two children, plus they are expecting their first child in February of 2020. She enjoys landscaping where she uses her degree in horticulture and entomology, plays tennis and a variety of other sports with her husband and family, volunteering weekly at the local SPCA animal shelter and enjoying life.  She wants everyone to know that it doesn't matter how you move, just as long as you keep moving!
Selected Presentations and Speaking Engagements
2023
Presenters, American Therapeutic Recreation Association (ATRA) Town Hall, November 2023
Lecturer, Universidad Mayor de San Andres (UMSA) College of Kinesiology & Physical Therapy and College of Medicine, La Paz, Bolivia, September 2023
Keynote Speaker, Upper Coastal Plain Area Agency on Aging 2023 Aging Conference, June 2023
Presenters, Upper Coastal Plain Area Agency on Aging
Regional Aging Advisory Committee, May 2023
Presenters, Barton College Dementia Caregivers Conference, March 2023
2022
Panelists, Duke Cancer Institute What's Best for Breasts, October 2022
Presenter, See Me at the Smithsonian, July 2022
Co-Host, Adaptive Dance Series for All, June 2022
Workshop Presenter, NC Center for Afterschool Programs Synergy Conference, April 2022
Webinar Presenter, Kennedy Center School and Community Programs Department, April 2022
Presenter, Alumni TIES "Shaping Our Future Together: Grassroots Mobilization and Authentic Community Engagement", March 2022
Webinar Presenter, Engaging Virtual Learners as a Teaching Artist, March 2022
Presenter, See Me at the Smithsonian, February 2022
2021
Workshop Presenter, 2021 Blaze Sports National Parasport Conference, October 2021
Workshop Presenter, 2021 Move United Education Conference, May 2021
Co-Host, Adaptive Dance Series for All, May 2021
Presenter, Lung Cancer Initiative of North Carolina, May 2021
Featured Presenter, Young Leaders of the Americas Initiative Closing Forum, April 2021
Master Class, NC Central University, April 2021
Presenter, Greenville Area Parkinson Society, April 2021
2020
Presenter, Hearts Need Art, December 2020
Speaker, 2020 Caregivers Summit, October 2020
Presenter, National Organization of Arts & Health Annual Conference, October 2020
Featured workshop, Duke Cancer Institute Survivorship Day 2020
Guest Lecturers, Clemson University Recreation Therapy Department, April 2020
Panelist, Accessibility Training for Volunteers, Arts Access & Pinecone, March, 2020
2019
Dance and Movement for Everyone workshop, 2019 BlazeSports Institute Adaptive Sports & Recreation Southeast Conference
Featured speaker, Eisai
Presenter, Chatham County Senior Center Veteran's Day 2019
Dance and Movement for Everyone workshop, Caregiver Summit Wake/Raleigh 2019
Demonstration, United Arts Council of Raleigh and Wake County Gala 2019
Featured speaker, "I Am" 2019 – Conversations that inspire women, Tryon Fine Arts Center
Presenter, Duke Cancer Center and UNC Lineberger Comprehensive Cancer Center Survivor Days
Featured speaker, Wake County Health Department 2019
Keynote speaker, 2019 NC Extension Service Conference
2019 Accessible Dance Workshop Panelist, Arts Access and Axis Dance Company
Professional Affiliations