FREE Social Dance Classes for Cancer Survivors & Caregivers
Join us for the fun and fitness of dancing!
TWO LOCATIONS!!
White Plains United Methodist Church
313 SE Maynard Road, Cary
Thursdays through March 7, 2019
6:30-7:30pm
SECU Family House at UNC Hospital
123 Old Mason Farm Road, Chapel Hill
Mondays, February 25 - March 18, 2019
7-8pm
Cancer survivors and their caregivers are invited to participate in FREE SOCIAL DANCE CLASSES.
Classes are open to singles and couples – spouses and significant others are invited to learn with the survivor.
IT'S FUN. IT'S SOCIAL.
This program uses dances such as Salsa, Bachata, Waltz, and Tango as a fun and social way to both exercise and connect with other survivors and caregivers.
Professional instructors will teach a variety of dances.
No prior dance experience is needed.
Leather/smooth-soled shoes are recommended – no flip flops.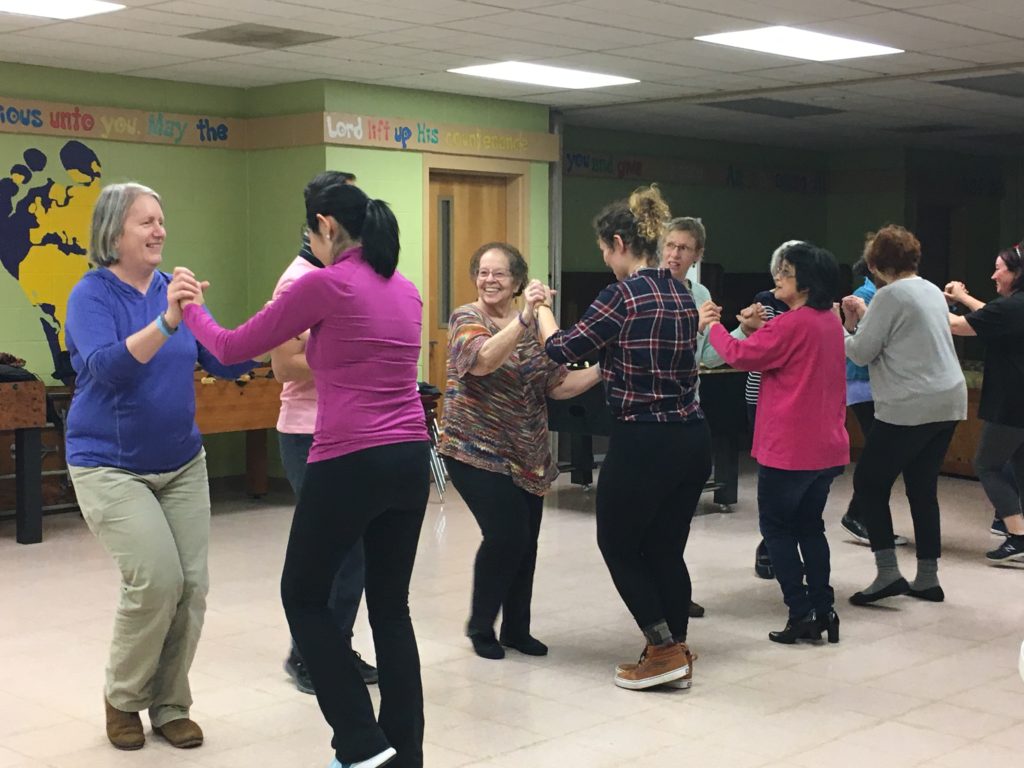 "Walking in to this activity, I said am I completely crazy!! But something kept pushing my feet through the door. It was GREAT fun!!! What a wonderful way to spend the stressful night before test results! Thank you for this FUN opportunity! I will be back!!"
 - ComMotion student