Community In Motion
At ComMotion – Community In Motion, we believe that everyone should get a chance to experience the many benefits of movement and dance. Dance fosters a sense of well-being, community, mastery, and joy. ComMotion provides free and low-cost classes and workshops for people of all ages and abilities to get an opportunity to experience the physical and emotional benefits of dance and movement. Through our programs, thousands of people from all walks of life have been able to move, smile, and connect with people around them.
Dance and movement for everyone, everywhere
Because our mission is to make dance and movement accessible to everyone, we bring our classes directly to the communities that we serve. Our programs are completely portable and adaptable to nearly any space, and can be taught in both English and Spanish. We have partnered with local organizations to offer our classes on-location, making it easy for our students to participate. In 2018, we have taught more than 1,300 people at over at over 20 locations including schools, churches, adult day care centers, cancer centers, and youth and veterans organizations across the Raleigh/Durham/Chapel Hill area as well as in rural and underserved areas in western and eastern North Carolina.
Why dance?
Dance and movement have been proven in numerous studies to have a variety of health and wellness benefits:
From our participants
Hundreds of people of all ages and abilities have participated in our programs.  Here are a few things they've had to say:
"I really like the dancing class. Thanks for all you do for veterans."
"The volunteers worked tirelessly to make sure I did my best"
"It was energetic and really a lot of fun."
"It's the best part of the week!"
"Don't stop the dancing class!"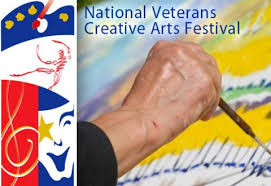 ComMotion Students win at 2018 VA Creative Arts Festival
ComMotion students participated in the 2018 Durham VA Creative Arts Festival competition.  They won the following:
1st Place - Structured Classical Ballroom
1st, 2nd, and 3rd Place - Structured Latin Ballroom
3rd Place - Country/Western/Folk/Ethnic
ComMotion's programs in Polk County in western North Carolina were featured on the cover of the Tryon Daily Bulletin, the world's smallest daily newspaper.
January 16 - March 5, 2020
6:30-7:30pm
White Plains United Methodist Church
313 SE Maynard, Cary
Sponsored by Waverly Hematology Oncology
Support our programs
ComMotion is able to provide programs at little or no cost thanks to the generous support of the community.
Subscribe to our YouTube channel
See videos of classes, events, and more!