Blaze Sports Class for Veterans cancelled
Unfortunately, due to COVID concerns, the Latin Dance Class for Veterans in Norcross, Georgia that was scheduled for March 20, 2020 has been canceled.  We will work on rescheduling.
Dance Enhanced Stress Management (in Spanish)
February - April, 2020
ComMotion partnered with social workers and health educators to provide a multi-faceted program of stress management techniques, including dance, with all instruction provided in Spanish.
Sponsored by Wake County Human Services Women's Health Clinic
2019 Annual Report
Click to view
ComMotion featured in the Tryon Daily Bulletin
December 20, 2018
ComMotion Students win at 2018 VA Creative Arts Festival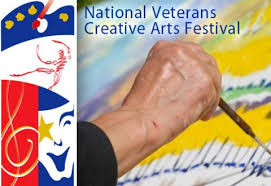 ComMotion students participated in the 2018 Durham VA Creative Arts Festival competition.  They won the following:
1st Place - Structured Classical Ballroom
1st, 2nd, and 3rd Place - Structured Latin Ballroom
3rd Place - Country/Western/Folk/Ethnic