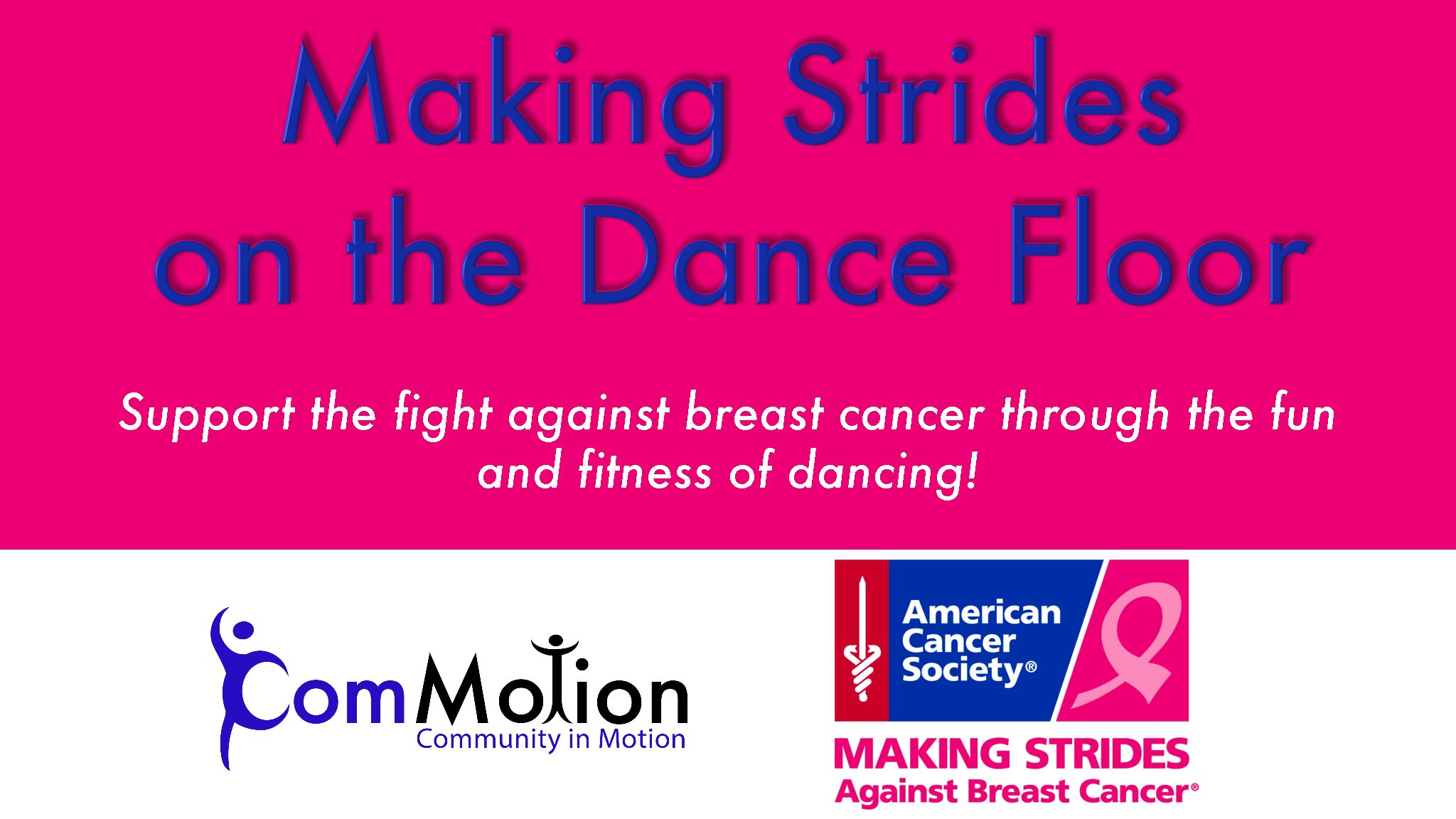 The American Cancer Society is partnering with ComMotion - Community in Motion to launch a fun and new way for individuals and teams to work together to make strides toward a world without breast cancer.
Making Strides Dance Party
Join us starting in June for a  series of online dance classes, to learn a fun and easy dance routine that we will all perform together at the walk in October, either in person or in a massive online dance party.
Making Strides Dance Competition
Teams that want to really show their spirit can also register to work with ComMotion to create their own dance routine!  Dancers will join in a friendly competition to see who has the best moves, with awards in different categories including Best Friends-and-Family Team, Best Corporate Team and more!
Please note that the registration process is in two steps.  First, complete the Registration form and click the Submit button.  Next, select your registration type and click the Pay Now button.
STEP 1: Complete registration form
STEP 2: Pay for registration